It's no secret that I'm as partial to a UK staycation as I am the Marks and Spencer's frozen chocolate cookies (trust me, they're amazing)- but it was only last week that I got to tick off another heritage icon in the shape of Cliveden House…
Having seen the manor featured in various vlogs and a guide my friend Carrie did during her minimoon last year- it was very much on my radar, and I was more than happy (read: felt incredibly lucky) to pay a visit when loungewear brand Hanro invited Joe and I for a little TLC. Being a little over an hour away in a drive from home (and about 40 minutes from central London)- it's a little slice of escapism without the checked luggage and 100ml toiletry limit.
Approaching the grounds to the manor feels somewhat otherworldly, as you're greeted with a shell fountain the size of a small London flat (which apparently inspired the fountain in the Cinderella adaptation) and a treelined driveway making you feel almost regal.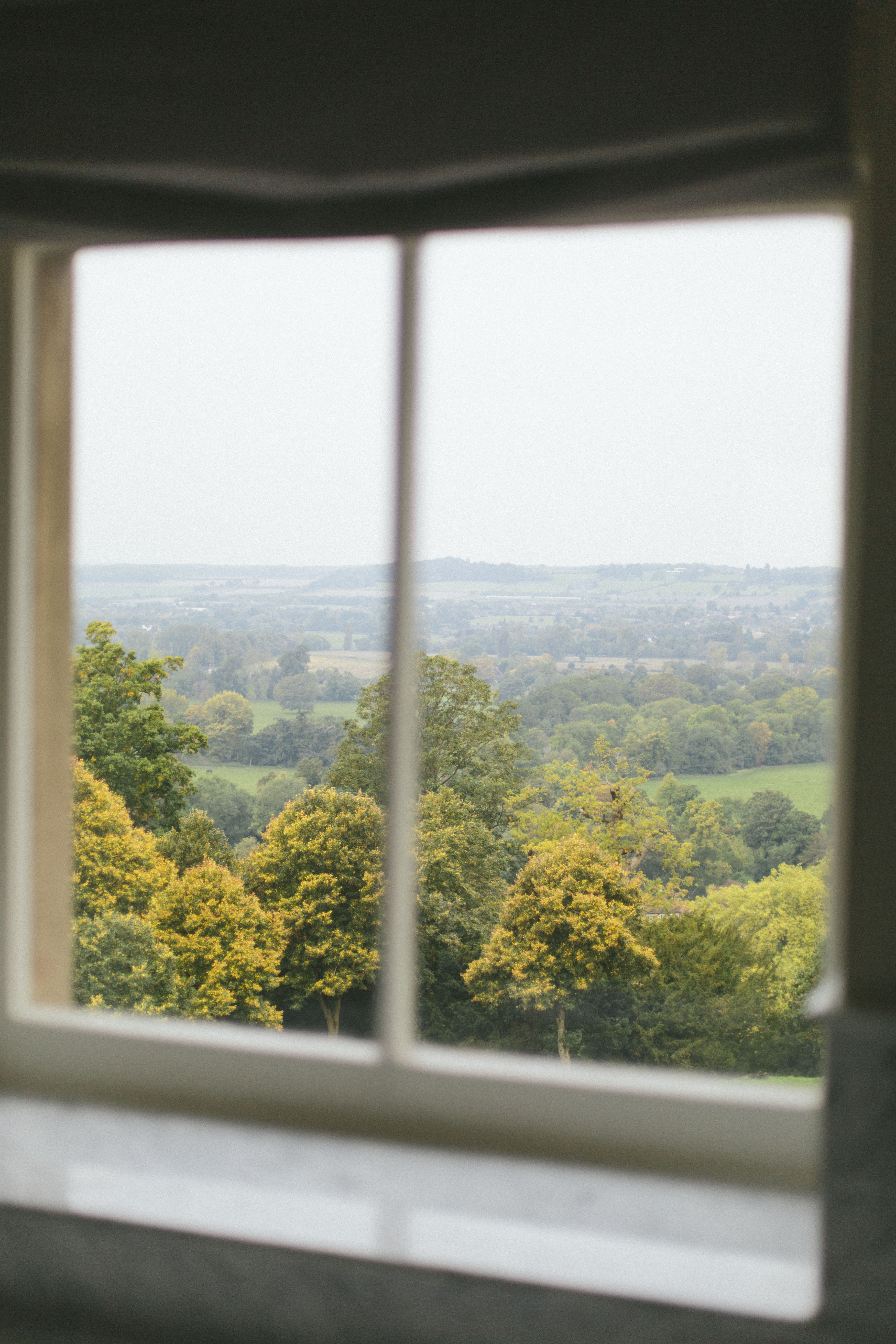 And obviously that's only the tip of the iceberg when it comes to regalities with Cliveden. With the original house being built in 1666 (with the present building designed in 1851) it's held host to everyone from Dukes, royalty and until 1984 the Astor family- with the history being so rich even the book about the mistresses of Cliveden you'll find in the rooms is over 400 pages thick with secrets. Its grandeur is unlike anywhere else Joe and I have ever experienced- I mean, if it's good enough for every British monarch then they're clearly doing something right (and I'm tempted to think it's the scones at tea)…
There's something magical about staying in one of their rooms too. In the evenings the fog rolls across the grounds as the night draws in, and for miles around you are twinkling views of vast countryside. Going down the main stairs for dinner, it felt like something out of Downton Abbey- and with our evening spent fine dining in the restaurant and our morning spent curled up in bed, cosy PJs on with newspapers and trays of treats, everything from start to finish felt like something out of a novel.
But it was our boat ride along the river before we left that had Joe and I open-mouthed and in awe of the location. Cottages sit alongside the banks of the river, mirrored by the water and most boasting history as rich as the house itself. With woodland and houseboats perched alongside the waters edge, it encompassed everything special about the British countryside and after filling up on scones and sandwiches- was the most perfect end to our little break that we could have asked for.
(PJs & Top: C/O Hanro- many thanks to Hanro for the gorgeous stay, as always opinions are always my own)
x
SaveSave